Hi guys,
This night (around 1-2 am CET) the server closed suddenly for me and I haven't been able to connect ever since, getting this message every time: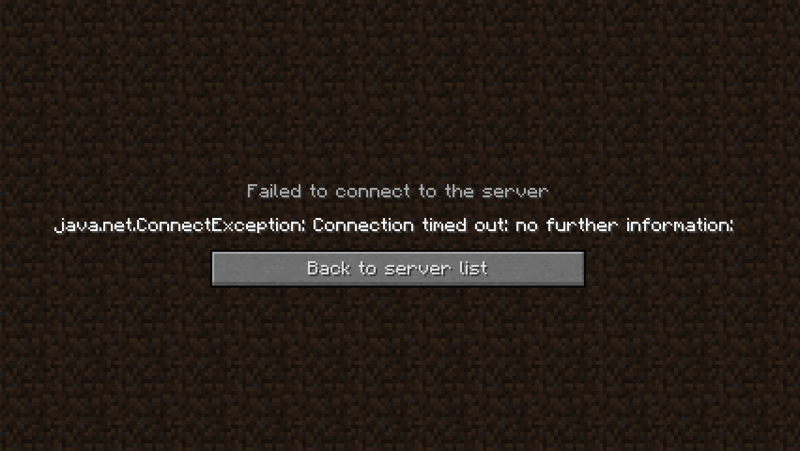 I did some research and found it could be because of three reasons:
1- The server was closed to everybody
2- A problem with my IP or Firewall
3- A bug similar to the adventure mode bug that can only be undone by Fuzzy or Cyan which bans you from the server without actually having been banned.
I've seen nobody else posting anything on the forums and I've checked my Firewall and tried to connect on different computers with different IPs and still the same so I guess only the third option is possible so please help me Cyan or Fuzzy.
Furthermore, at the time of the server closing for me, I was flying between Highlands and Woodlands with my Kuwagamon so I guess he was left there. Hopefully he hasn't encountered any bosses... If anyone finds him please tell a mod so he can be saved.
At the moment it happened I was actually searching for a silver (or grey, I'm not 100% sure at the moment) v-pet with my lvl 40 Gururumon inside which I had accidentaly dropped somewhere in the digital world without noticing by pressing Q sometime earlier. I guess my Gururumon can't be saved anymore, which devastates me (though if anyone happens to find the v-pet, please pick it up and send me a message), because it has been hours since it happened, but I have hopes for my Kuwagamon, if I lost both... I don't know... I don't know if it's of any use, I guess not, but I have screenshots of both, though sadly not of their inventory or stats.
Thanks to anyone willing to help in any way they can,
Animepandalover