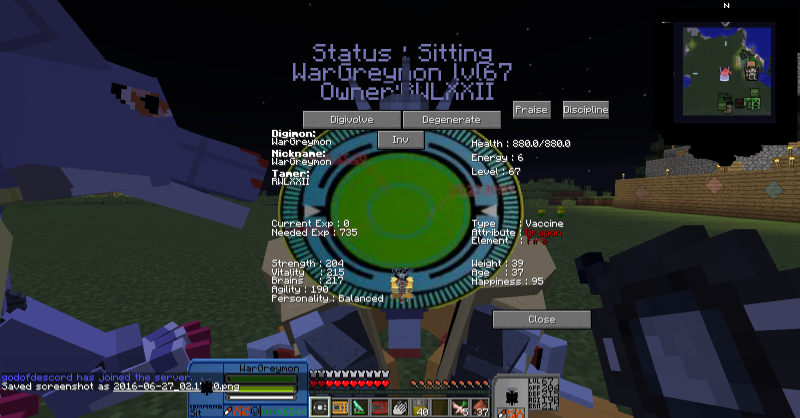 +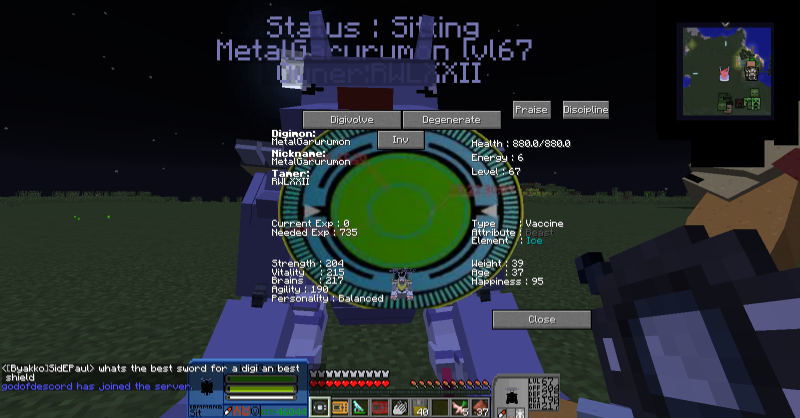 =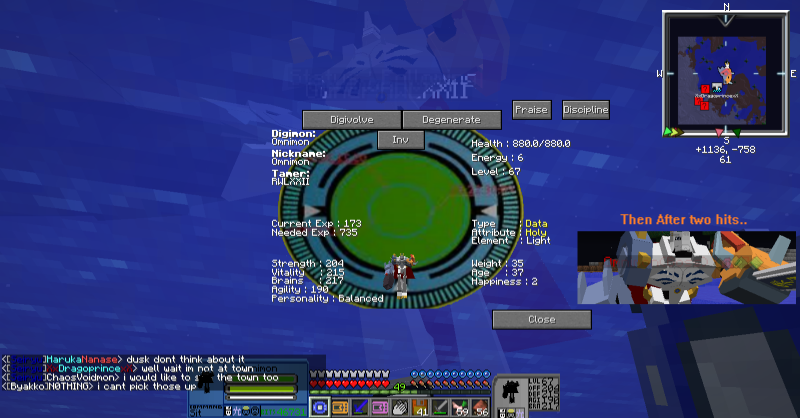 A bit hard to see it all, but Omnimon has 2 points of Happiness and in the cropped portion of Omnimon, you'll see that he became a "Boss".A big sacrifice but the sword gives +50 to Str, Vit, Brn and Agi. Great for any digimon(ideally), especially babies which i will have many more of.
I've put in more hours on single player with a Survival no cheats game and messing with commands on a different file and I've never seen an Omnimon spawn so the earlier I get the sword the better, i think..
I've messed with the sword a bit more now and found out that the +50 stats only protect from 1-3 damage per hit and deal 1-3 damage per hit while comparing hits to/from, with and without a weapon (The Transcendent Sword("TTS"?)) my Fresh Digimon vs Rookie, and my Champion Digimon, Gekomon vs Champion and Ultimate Digimon.
Now I have a happy Guardromon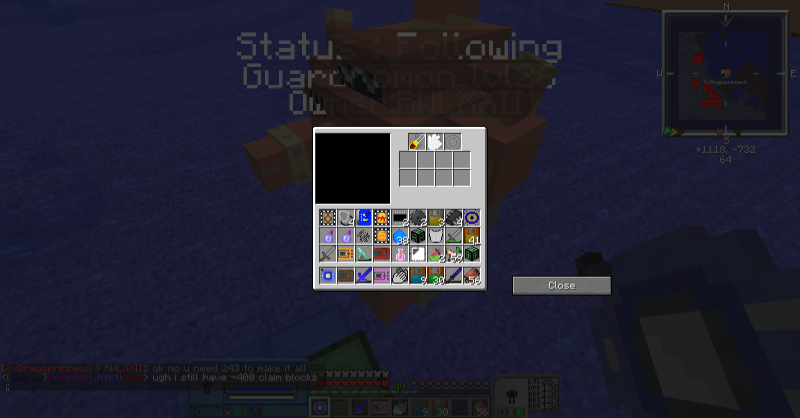 --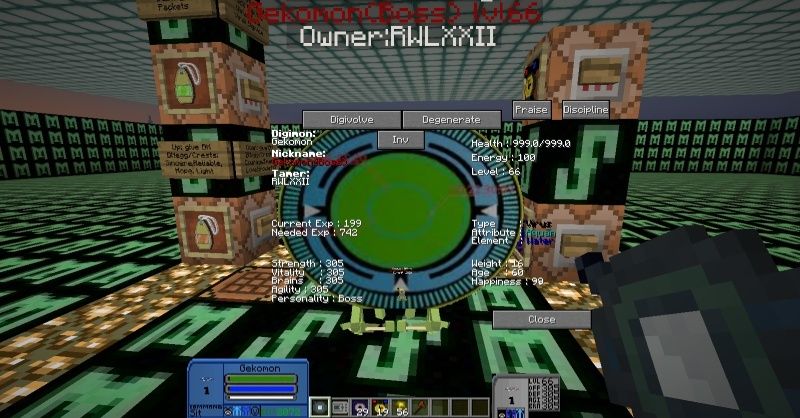 The stats will even effectively add on top of the stat cap although by that point taking 1-3 less damage per hit and dealing 1-3 more isnt much.
I spawned at least 15 Omnimons on single player to find out the droprate before attempting this and every Omnimon dropped the sword. I killed only 5 of the Virus version and it didn't drop once. So maybe its a 0% chance.